Boiler service in Cromer
At Shoreside Plumbing & Heating, we are aware of how crucial a working boiler is to the comfort and health of your house. We provide thorough boiler servicing to homeowners across the United Kingdom as a result. We promise top-notch service that is dependable and effective thanks to our staff of completely qualified professionals.
Why Choose Us?
Expertise

and Certification: Our team is made up of highly certified and experienced boiler servicing professionals. Being

Gas Safe registered

enables us to guarantee that all of our work is done to the greatest safety standards. A further indication of our dedication to quality in the plumbing and heating sector is our City & Guilds accreditation.



Thorough Inspections: As part of our boiler servicing, a thorough inspection is performed to spot any potential problems or concerns. To make sure your boiler is performing at its best, we carefully inspect all parts, including valves, pumps, piping, and controls. Early detection and correction of small issues reduce the likelihood of future significant failures and high repair costs.
Efficiency and Performance: A well-maintained boiler performs well, resulting in lower energy costs for you. As part of our maintenance, we clean internal parts, look for leaks, and make any necessary adjustments to settings to maximise performance. We also offer insightful guidance on how to improve energy efficiency and lengthen the life of your boiler.
Customer satisfaction is our number one concern at Shoreside Plumbing & Heating. We take the time to hear your worries, respond to your inquiries, and offer clear explanations of the maintenance procedure. Our courteous experts work hard to make sure your experience is hassle-free and that you are completely satisfied with our services.
Flexible Appointment Times: We appreciate how valuable your time is. We provide various appointment times to accommodate your schedule because of this. We are ready to meet your needs and offer quick support, whether you require routine maintenance or emergency repairs.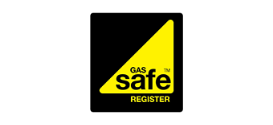 Contact us to Arrange Your Boiler Service!
Don't wait until your boiler malfunctions or loses efficiency. To arrange for boiler servicing, get in touch with Shoreside Plumbing & Heating right now. Our team of professionals is prepared to guarantee the efficient operation of your boiler and provide you peace of mind. Count on us to consistently provide dependable, effective, and professional service.
To schedule an appointment or to ask any questions, get in touch. We look forward to meeting your needs and going above and beyond.
With the help of Shoreside Plumbing & Heating, stay warm and cosy!